Danny Elfman Replacing Junkie XL As Composer Of Justice League
Posted by Batfleck Forever on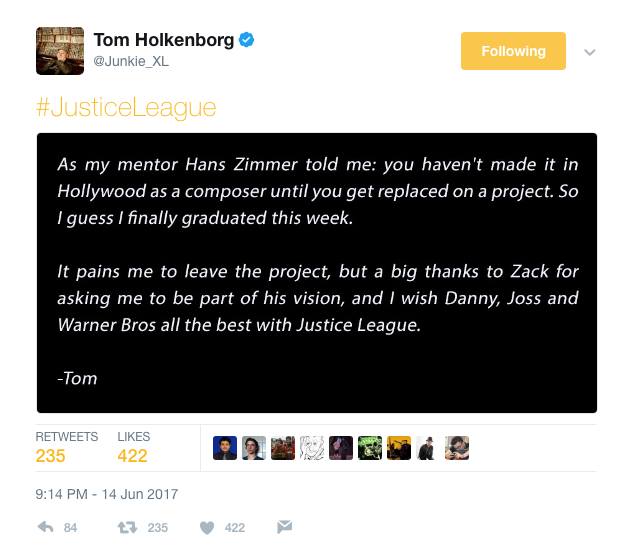 Well it's official, Junkie XL has been replaced on Justice League. I'm at a loss and very worried about "Justice League" now, and this sentiment is being echoed throughout the community.

Danny Elfman is a fantastic composer and can certainly capture the sound of DC and superheroes (he scored Tim Burton's Batman and Raimi's Spiderman), so maybe the film will still turn out to be great, but even if it does it's going to be a very different film than what Zack intended. I would be shocked if Zack supported this move. Damnit, why couldn't Hans just stick around long enough to complete these first three Snyder films?
If this does not play when Superman returns, we riot. If I were WB I would delay "Justice League", yes, delay it, and then beg, grovel, and write a blank check to Hans Zimmer until he agreed to score this project. There are no other DC films scheduled until December of 2018 anyway.
I guess we can hold hope that Elfman will honor Zimmer's themes but at this point I find myself agreeing with the haters who say WB is retooling this movie universe away from Zack's vision. First Hans, then Zack, and now Junkie. Who's next? Ben? If that happens I'll officially be off the DCEU hype train.