Will The The Snyderverse Be Restored?
Posted by Batfleck Forever on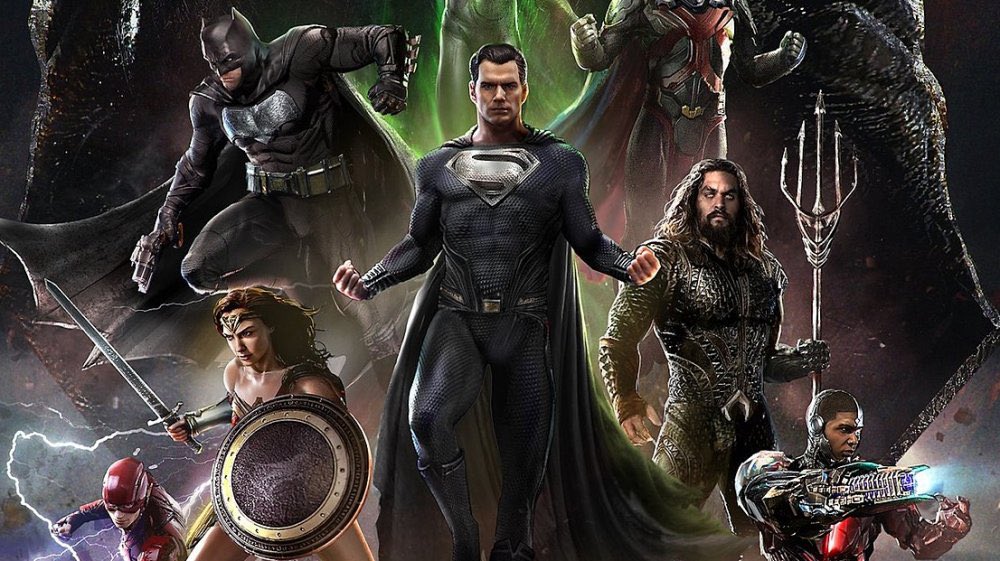 Here is all the evidence and clues we've compiled that suggest the Snyderverse will be restored. Note that we don't anticipate anything to be announced before the Discovery / WarnerMedia merger that is expected to go through in mid-April (possibly April 11th) at the earliest.
🚨Strongest Evidence
Clay Staub (2nd Unit Director on BvS and Justice League) posts image with #RestoreTheSnyderverse hidden in it. Last time he did something like this was with an image from the film Excalibur with #ReleaseTheSnydercut hidden in it – just months before the Snyder Cut was announced. On March 27th, Staub posted another cryptic image with #RestoreTheSnyderverse hidden in it.
👍Good Signs
Discovery is merging with WarnerMedia to create Warner Bros. Discovery. The merger is expected to finalize in mid-April. This will likely bring about numerous changes and new personnel including a new CEO David Zaslav. This new regime may make different choices regarding the Snyderverse than the current one.
Actor Wayne T. Carr shares image of Green Lantern scene cut from Zack Snyder's Justice League. WB has seemingly allowed this image to be shared despite not allowing the scene to be used in the movie.
Warner Bros delayed and shuffled their entire 2022 DC films slate just weeks after their "The World Needs Heroes" promotion – which suggests something changed unexpectedly. Black Adam got delayed till October 2022, Shazam 2 got moved up to December 2022, Aquaman 2 got pushed back to March 2023, and The Flash got moved to June 2023. That last one is most interesting because it's the movie that was rumored to erase the Snyderverse and kill off Ben Affleck's Batman. Have these films been pushed back to re-align them with the Snyderverse?
🤔Rumors
Scooper Mikey Sutton claims incoming Discover Warner CEO David Zaslav is a big fan of the Trinity (Superman, Batman, and Wonder Woman) and wants to sign Henry Cavill to a 6 picture deal which would include Man of Steel 2 and 3, Justice League 2 and 3, Black Adam 2, and a final Trinity movie. Additionally, Toby Emmerich, Ann Sarnoff (who called ZSJL a "cul-de-sac"), and Jason Kilar are all expected to leave the company after the Discovery merger.
Scooper MyTimeToShineHello (who has got many scoops right including No Way Home, Doctor Strange, and Peacemaker) says she'll have some new scoops for Snyder fans soon.
On March 30th, scooper ViewerAnon (one of the most reliable DC scoopers) implied Zack Snyder's Justice League is still canon. In a now deleted tweet, they also said Ben Affleck was not done playing Batman after The Flash movie.
Grace Randolph says she's now hearing that Ben Affleck's Batman will NOT die in The Flash movie – at least in the latest cut. This comes after rumors that the Snyderverse would be erased, that Ben Affleck's Batman would die, and that Henry Cavill's Superman and Batman would be replaced with their female counterparts in The Flash movie. There's some whisperings that the film may end with Batfleck "lost in time", ending up in a future setting that could be revealed as the Knightmare timeline or made into something else should Snyder not come back.
🕵️Possible Clues
Ray Fisher and Ray Porter (Darkseid voice actor) updated their Twitter profile pictures with Justice League images. While this may just be in celebration of the films one year anniversary Ray Fisher previously had an "Accountability > Entertainment" image due to his ongoing conflicts with the studio. He specifically said he wanted an apology from Walter Hamada, so the fact that he would change it to Justice League seems like something may have developed here. Another possibility is Walter Hamada may be leaving the company after the merger.
Actor Greg Kriek posted an Instagram story teasing "crazy game changing news" with a picture of Zack Snyder's Justice League and Tom Holkenberg's "At The Speed Of Force" music before later taking it down and claiming his account was hacked.
😟Checking Expectations